The cold reaches tendrils into your brain freezing all thought processes chilling you to the bone. You will feel like your trapped in a cavern made of ice and it feels like the chill will spread to your heart. The cold goes by the name "Marching Church" and the seven inch is called "At Night".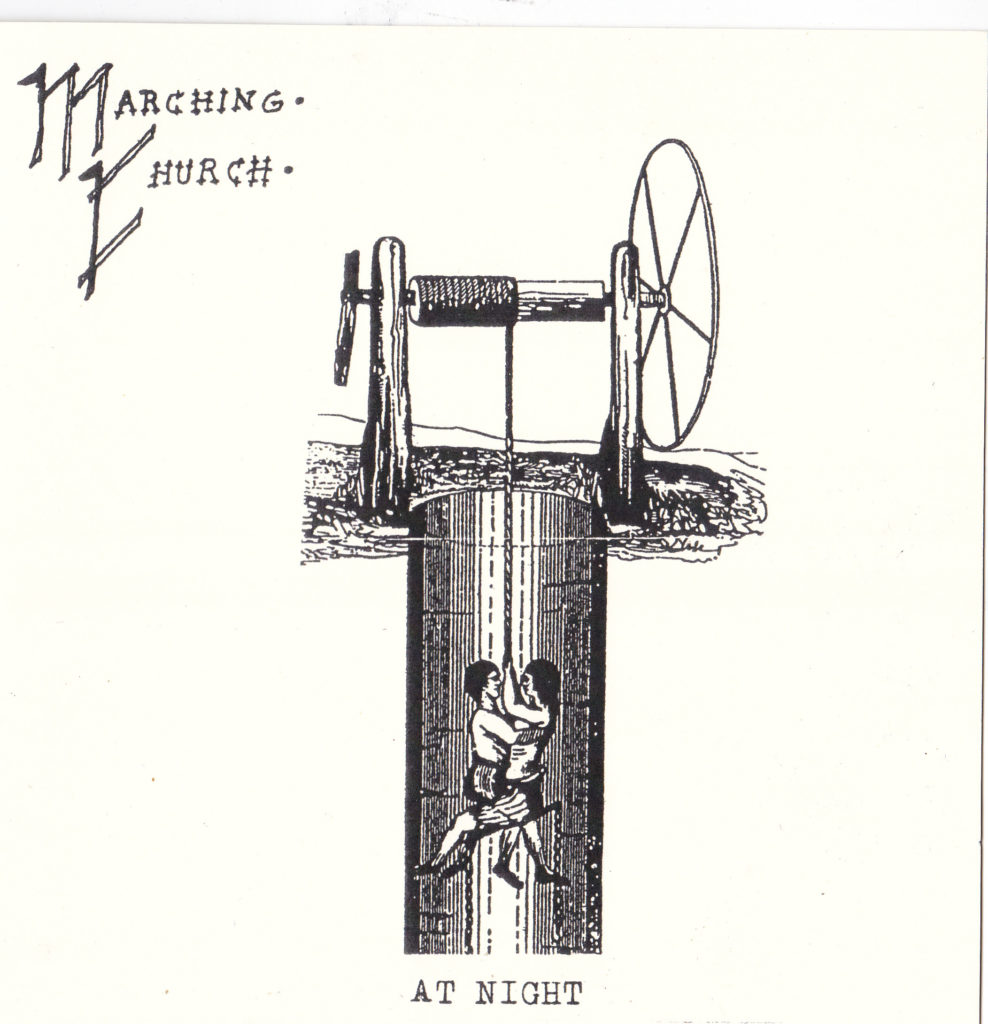 The brain child of Elias Bender Rønnenfelt formerly of the synth pop act "Vår", Marching Church is his solo act. With this solo act he goes in a more black metal/punk/post punk/experimental area, its lo fi, scratchy, echoey and primitive. Its like five dirty, jagged pieces of ice that cut you to the bone. Its short and to the point, and what a point it is.
I always misread the back as saying "Recorded in my room Willemoesgade Kobenhavn September-Oktober 2010 At Night" Probably because as you can read from the back of the seven inch it has the album title alongside the recording details. By listening to the music I automatically assumed that he recorded this whole thing on a dark, wintry Denmark night. I am going to go with that assumption because this music could only be recorded on a dark, wintry night. Some audophiles will be pissed at the lo fi recording, I think it adds to the over all atmosphere. Its primitive black metal and blackened punk with wailing, mournful deathrock, post punk vocals. Down and dirty.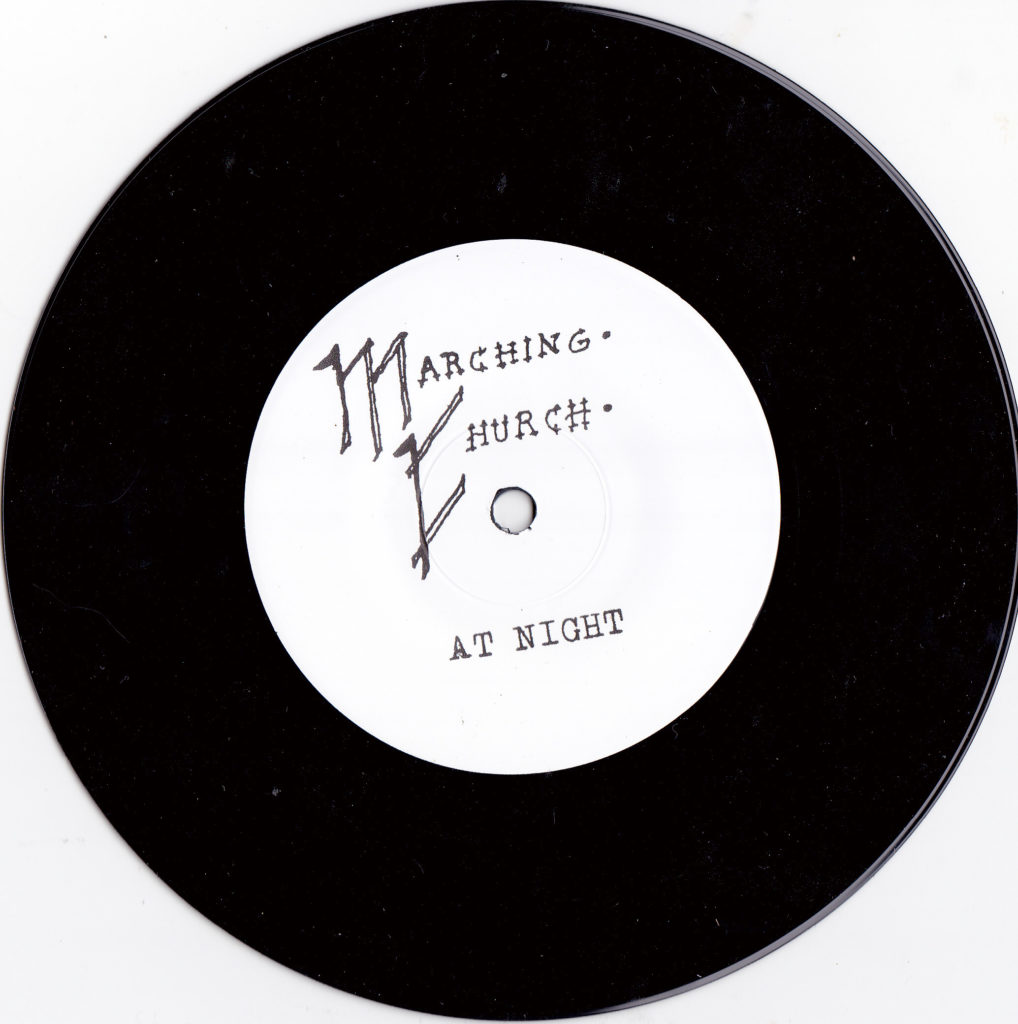 This version was released by Morte Creations. Posh Isolation, who mainly specializes in synthwave and/or noise, put out the tape version. Posh Isolation released their next album "Throughout the Borders" a experimental/post punk venture, also Marching Church was featured in the Posh Isolation black metal punk compilation, "Gra Fraktion", the three songs on that comp that Marching Chruch have are mourning, dirge filled pieces of primitive black metal punk, I may post about the "Gra Fraktion" comp sometime down the road. However, in my opinion, after "Throughout the Borders", Marching Church went in a direction I couldn't follow, cleaned up "indie" soul which I found lame. I wish that Marching Church would've continued in their post punk, experimental vein but that is just me. At least we got "At Night" as a monument to what Marching Church could've been.
To listen to the seven inch go to: https://www.bitchute.com/video/RZeP8F28u7FC/
Copies available at discogs: https://www.discogs.com/Marching-Church-At-Night/master/689552
Also copies are available from my buddies at Analog Worship: https://www.analogworship.com/item/?id=1532
So here we go "Marching to Church At Night".