Alright folks, time to choke some German sausage down (that didn't sound gay) made of Han Solo figurines, Barbie Dolls, black laser shooting zombies, drooling demons, burnt action figures and tons of red corn syrup. Sure some will say its bad for you but it tastes great going down and will most likely give you a heart attack.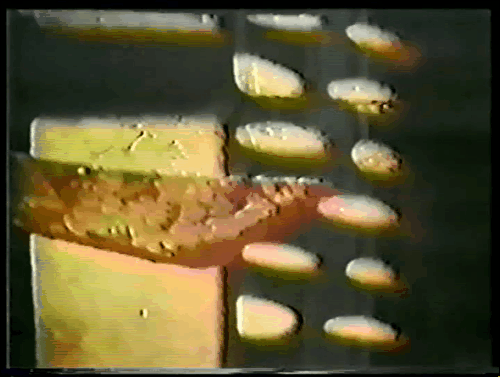 Directed by Michael Kahlert and made over the span of 1987-1991 this is stop motion mayhem, a German gore movie made with figurines and miniature castles, its like a demented German kid decided to make a stop motion movie destroying his own figurines. I enjoyed every damn minute of it too.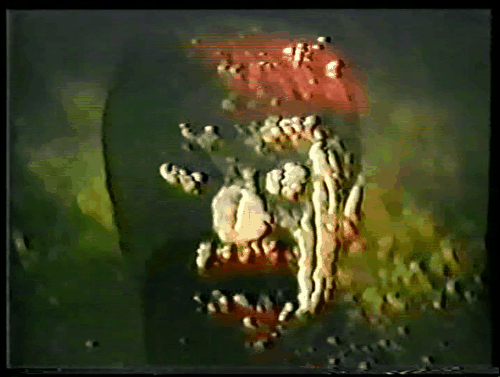 I found out about this insane turkey reading about it in "Bleeding Skull". Joseph Ziemba put it in one of his "Best of.." lists of 2013. So I set out to find yet another needle in a haystack. I am one of these people that loses sleep over stupid shit like obscure movies, books, music etc. I don't lose sleep over politics, money, work etc. which shows you where my priorities are. The title "The Book of Bloody Stories" wasn't popping up, even with its German title in any search engine. So in desperation I hit up Joe not expecting any response. He responded.
Joe directed me to a web site called "Video Screams" and it was under the "The Bloody Curse". That was one cool dude, normally when I ask people where I can find something I get no response or snark. Joe was very helpful, "Video Screams" is pretty awesome, they have a lot of stuff you aren't gonna find elsewhere. Check them out and they have a search function on their web site. I'll post the link at the end of this post.
There is no spoken word dialogue any dialogue is shown with cards in German, no translation. I know a little German and the plot goes something like there is a cursed castle in Northern England called Gortswill where the owner lured two students into the basement and killed them. Apparently Satan built Gortswill and haunts it, numerous people have gone into Gortswill stop the evil only to be chopped up, burned up, decapitated or eaten by Godzilla demons. Background music is cheesy Casio synths and Library classical music.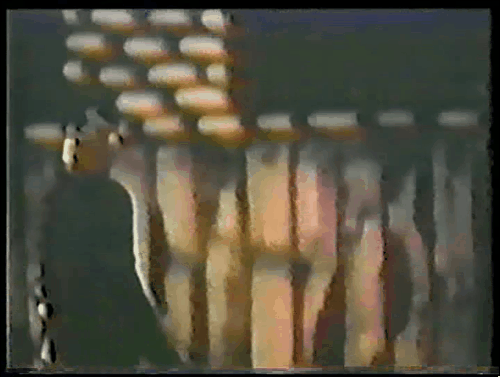 So is this worth your time? Is it worth the money? Will it make you angry at me? All three will be answered with "yes". I loved this world, it was like a train wreck, I couldn't look away and you won't be able to either. Some of you might fall asleep to this, some of you might sigh really deep and roll your eyes, some will smash their dvd/blu ray player to pieces, some will cream their pants. I did. Scroll down to "Bloody Curse" in the Extreme horror/gore section, get it…http://www.videoscreams.com/CONSOLIDATED%20MINI%20CATALOGUE%202013.htm
In closing this bit of white noise for the eyes is one hour fifteen minutes of stop motion insanity made over a period of four years and that is admirable. Stop motion requires a ton of patience, I know, me and my buddy had to make a stop motion movie for our grade in the elective class at my Junior high. Five minutes was how long our movie was and it was torture, I can't imagine doing one that lasts an hour and fifteen.