This is a new feature where I watch a TV show that is visual white noise, not static but noise to people who don't get it. "Cartoon Sushi" is one of those shows. Made in 1997-1998, the period when Mtv was slowly being eaten by its own uncreative stupidity via shitty fucking shows like "The Real World" and other "reality shows". "Cartoon Sushi" was the awesome "Liquid Television's" retarded step brother to some, to me it had a lot of promise. When I found out that Mtv was gonna attempt to put out another animated short compilation type show back on TV I was overjoyed. Sadly, it didn't last too long, it got eaten by the "Reality TV" juggernaut and soon all of Mtv would be completely devoured by it.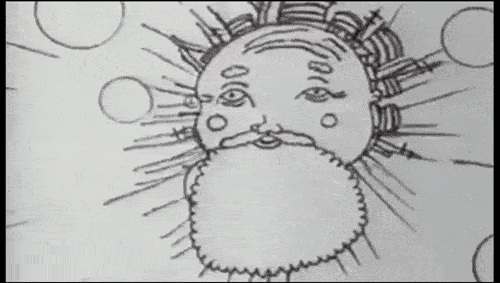 Mtv in the late 1980's and early 1990's looked around and realized they had to keep their edge. Sure they were on top playing music videos and back in the day they played anything and almost everything to see what would stick to the wall. The 1980's zines and underground independent comics were bubbling underneath the mainstream surface, the public to a bigger extent and Mtv to a lesser extent ignored that bubbling through most of the 1980's. But the sheer amount of kids who listened to rock and metal music were buying "Heavy Metal Magazine", "Weirdo", "RAW" and other like minded magazines, they were also ordering xeroxed zines. The underground was like a festering infection that was about to explode so Mtv wanting to remain on the cutting edge took the initiative and in 1989 put "Liquid Television" on Mtv, and the festering boil popped and geyser of puss erupted into pop culture consciousness. Now as a junior high kid "Liquid Television" blew my eyes out and skull fucked my brain, at least on TV it was unlike anything I'd seen up until that point.
Eventually I will do a "Its Showtime!!!" on "Liquid Television" but I watched this successor because the external hard drive my buddy gave me had a bunch weird and strange shorts and when I saw that "Cartoon Sushi" was on that hard drive, I jumped out of my seat. This, along with "Beavis and Butthead", re runs of "Ren and Stimpy" gave me hope that Mtv would stomp down on all the reality shows that were starting to inundate TV. Of course I turned out to be dead wrong. "Cartoon Sushi" only lasted two pilots none of which I ever saw, eleven episodes, and two specials. It lasted one year and the experimental part of Mtv had a stake put through its heart, had its head cut off and the corpse was burned. Soon all music would be gone too. Fuck Mtv. However, both "Liquid Television" and "Cartoon Sushi" reminded me of the comics compilations I had picked up in my small hometown candy, booze, magazine, comic's store, George's Liquor or visits to comic book stores in bigger towns and cities. As I've said before, unless the super hero comic was done differently and creatively (like the original, violent and sexual "Teenage Mutant Ninja Turtles" and "Spawn") I wasn't interested, "Heavy Metal", "Weirdo", "Blab", "Zero Zero"etc. were more up my alley. Both shows embodied that anarchic, insane, creative streak.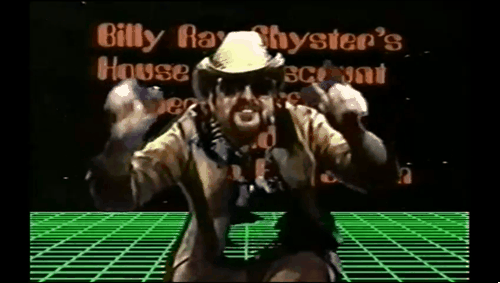 "Cartoon Sushi" was made up of shorts either made for the show or shorts that appeared in various animation festivals, like "Liquid Television". The show keeps your interest because various animators use different forms of animation, some will use stop motion, some will use computer animation, some will use puppetry, regular animation etc. The show was created by Danni Antonucci, (Danny did the title animation for "Cartoon Sushi") who would do go on to do "Ed, Edd and Eddy", Keith Alcorn who would do the "Lil' Puss" character featured in "Cartoon Sushi", and developed by Eric Calderon who still develops and produces animation til this day.
Various animators and people who worked on "Liquid Television" ended up doing work on "Cartoon Sushi". People from "Cartoon Sushi" would end up using it as a spring board to do bigger things (realize I didn't type "better"). Dave Hughes who did the "anime satire" segment on "Cartoon Sushi" entitled "Ultracity 6060" would go on to develop, produce and create a bunch of shows for "Adult Swim" chief among them "Off the Air", a collection of shorts centering on one concept or idea an episode, Hughes has given credit to "Liquid Television" and "Cartoon Sushi" for this inspiration, Matt Harrigan who also worked on "Ultracity 6060" would also go on to work for "Adult Swim" mainly creating and developing "Fish Center" they both worked for Mtv's animation department back in the day. Christy Karacas whose awesome ink and paper, crazy ass animation short "Space War" blew my mind when I first watched it went on to do "Superjail" for "Adult Swim" you can see the rumblings of the insane and off the wall antics that would prevail in "Superjail".
John R. Dilworth who did the "Dirdy Birdy" shorts for "Cartoon Sushi" would go on to do various projects, chief among them "Courage the Cowardly Dog" for "Cartoon Network". Paul Berry whose short "Sandman" would be showed in various festivals and in the "Cartoon Sushi: Halloween Special" would go on do animation for "Nightmare Before Christmas", "James and the Giant Peach", "Monkey Boy" and Primus' awesome stop motion video for their cover of Charlie Daniel's "Devil Went Down to Georgia". Lorne Lanning would contribute a computer animated short "Oddworld: Abe's Odyssey" and would expand the world in his "Oddworld" video games. Michael Dougherty would contribute "Season's Greetings" a animated short that showed the first appearance of his Halloween character, Samhain, would feature in his live action movie "Trick R' Treat" (2007) and he'd also do the Christmas themed horror movie "Krampus". Eric Fogel's "Celebrity Death Match" would be featured first in "Cartoon Sushi" with a match between Charles Manson and Marilyn Manson, the refree would be voiced by real life boxing referee and judge, Mills Lane who would get his own court type show eventually, the popularity of the segment would lead to "Celebrity Death Match" getting its own show and showing more celebrities demolish, mutilate, burn, kill and slash each other.
Another animator, Bill Plympton" who still does tons of stuff would do the ridiculous "Sex and Violence" segments in "Cartoon Sushi". Like "Liquid Television" there was some continuing segments like "Ultracity 6060", the "Robin" segments done by Magnus Carlsson who did music videos for Radiohead, "Science Facts", "The Many Deaths of Norman Spittal", "Celebrity Death Match", and the aforementioned "Sex and Violence". The majority of the material isn't connected, the breadth and difference in material keeps this show interesting. Some of the material was taken from "Spike and Mike's Twisted Festival of Animation" and other places.
So in closing, "Adult Swim" and a lot of off the wall and absurd, nonsensical humor came straight for the rotting, stinking womb of "Liquid Television" and "Cartoon Sushi".
So you ask yourself, "Where the hell is the Sushi bar? I can't seem to find it anywhere, no proper physical bar, a couple of dishes on youtube, what gives?" I'll tell you what gives here and sorry, couldn't get episode five up, the file was completely corrupted and is nowhere to be found anywhere, the pilots and two specials weren't on there and I can't track them down. There is one place that sells bootlegs and looking at the list they don't have complete episodes, take it or leave it here:
Episode 1: https://www.bitchute.com/video/u1y2GhwozrIt/
Episode 2: https://www.bitchute.com/video/pSMZBDMjFBy9/
Episode 3: https://www.bitchute.com/video/WGGcnSULO7Ar/
Episode 4: https://www.bitchute.com/video/DYiRAJcHRjTr/
Episode 5: Sorry file corrupted and can't find it anywhere.
Episode 6: https://www.bitchute.com/video/MyjWiI5YFkhz/
Episode 7: https://www.bitchute.com/video/irhuT8wQNHAA/
Episode 8: https://www.bitchute.com/video/4n3Js5U4dSBF/
Episode 9: https://www.bitchute.com/video/8dQWxbdGSfRi/
Episode 10: https://www.bitchute.com/video/bQlYXMlvve1d/
Episode 11: https://www.bitchute.com/video/fe8iCX7YpX7G/