I wanted to get this one up by Christmas, but alas, the holiday season side swept me right into the Christmas guard rail. Too much rich food and too much booze had my stomach screaming in agony, sluggish and carb sick I didn't really want to do anything, much less write a blog post but I really wanted to introduce "Fantastic Games" to people who were not in the know, so I bucked up and gonna dive right into this thing.
So "Fantastic Games" was a movie I found on a external hard drive my buddy gave me. I actually watched this three months ago and to my surprise I found out this was a kid's Christmas film, but not like any I'd ever seen. Watching the credits and doing research I found out this was an Italian made movie directed by Al Passeri who also directed the equally bat shit insane "Creatures from the Abyss" (1994). The whole Christmas motif is pretty much a wreath around the main body of the story which is some weird Never Ending Story/Power Rangers hybrid.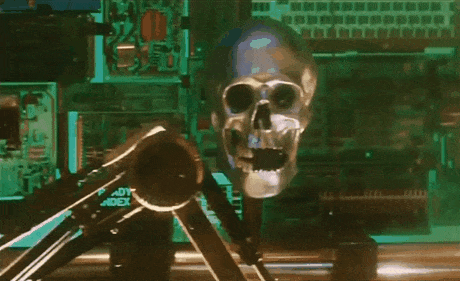 So during Christmas Eve, a family is stranded in a cabin while a snow storm rages outside, Mary the daughter is deathly ill covered in cloths, there is mom, grandpa and her brother Kevin, their awaiting the return of the father who is a doctor but he is stranded in the snow, their dog is also missing. Then there is the family "friend" who looks like a villain from Central Casting circa 1910, he wears a long black trench coat, derby hat and big black mustache. He goes to see if he can find the father out in the snow, but he has ulterior motives. Since its Christmas Eve the family gets to open presents, Kevin opens one for Mary that contains what looks like a cave girl on a surf board and a book. Kevin starts reading from the book and we are off to a rip roarin' start.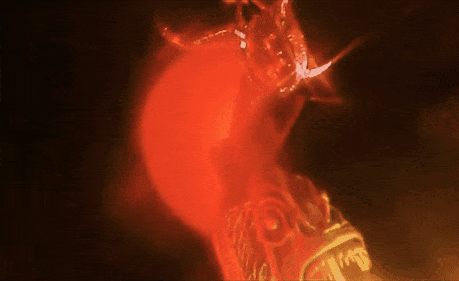 In "Fantastic Games", a gnome castle floating in space is threatened by a third rate Darth Vader type with a mask made of various mirrors who controls another floating castle called the Planet of the Black Fortress, the Lord of the Black Fortress, Makeb, wants all the wealth in the gnome castle, so the gnomes call on Jade, Queen of Hope who wants to be paid with a grain of golden wheat, they agree and Jade, along with her surf board and midget dog go to take on the Black Fortress full of weird technology that the gnomes seem not to have.
She enters a weird contest that mimics a video game to defeat Makeb and save the gnomes from destruction, and as all this is happening, Mary is ever closer to death and the blizzard outside gets worse and worse. Black hat "friend" keeps showing up saying he is trying to find the father but twitches his evil mustache. Some of the actions in the story correspond with what happens in real life. On the other hand Makeb keeps zapping his assistants from a stone dragon above his bone laden throne when they screw up, one in his death throes puts bugs in the system making Makeb's job harder. In the game Jade/Mary battles evil eye balls, jazz playing skeletons, giant stop motion sand worms, fire demons and other things to get a higher score then Makeb who will get destroyed if Jade wins.
"Fantastic Games" is a strange movie in the best way, made in 1998 it looks like it could've been made in 1988 instead, in fact I wondered if this was made earlier but released later. As in any Italian production the acting is bad, the dubbed voices atrocious and a plot a mix of 1980 Flash Gordon and the Never Ending Story. For a holiday kid's film this is just nutso all over the place and that is a good thing. The Italians don't mess around when they make genre films, its everything out the window, including the kitchen sink.